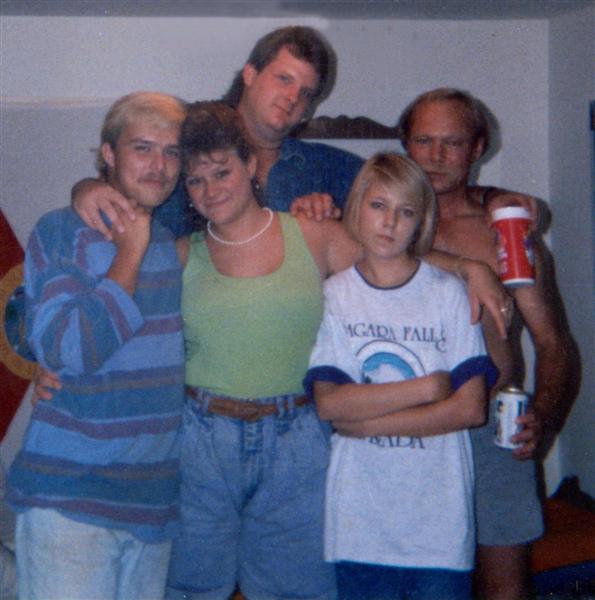 July 1992 - 155/160 lbs. - Size 12/14
Cary and Julie's very first photo together.
From Left to Right: Cary, Julie, April (Cary's sister), Tom in the back (friend), and
Larry in back right (Cary's Dad). I had no clue that over the next 10 years
I would gain over a 100 pounds!!!!